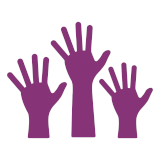 Gardens on Spring Creek Volunteer Orientation
- Gardens on Spring Creek
Thu 09/28, Sat 09/30, Tue 10/17, Sat 10/28 @ 01:00 PM to 02:30 PM
Volunteer Orientation
Thank you for your interest in becoming a volunteer at the Gardens on Spring Creek. This required orientation will give you an overview of The Gardens and the opportunities we have available. Please select one of the available dates. To register, click on the green volunteer button next to the desired date and time. During this 1.5 hour orientation we will go on a 30 minute walking tour of The Gardens and Butterfly House, give an overview of our history and site information, go over volunteer roles, policies and procedures, and end with a quick Engage tutorial.
Volunteers Registered:
39 (12 available)
Volunteer Notes
Please enter through the lobby and you will be directed to the community room. We will be going on a short walking tour around The Gardens, so please dress for the weather.