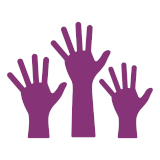 Monday, 05 December 2022 @ 04:30 PM to 05:30 PM
Volunteer Training
This in-person training is highly recommended for all volunteers signed up to volunteer as a Ticket Scanner during Garden of Lights. During the training staff will go over how to use the scanners and give time for volunteers to practice using them. Can't make it to this in-person training? No worries! We have options: • Watch the pre-recorded training video. This video will be sent by email to all Garden of Lights Ticket Scanner volunteers in early December! • Schedule an alternative time with Hannah to practice ticket scanning prior to your volunteer shift.
Volunteers Registered:
19 (21 available)
Volunteer Notes
The training will be held inside our Community Meeting Room. For this training, you can park in our main lot at 2145 Centre Ave and enter through the front door. Upon arrival, you can check in with the Guest Services Team or proceed directly into the meeting room located in the lobby.