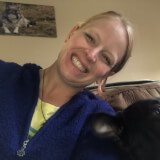 AJ C - Staff/Trainers
I am a Public Engagement Specialist with the City of Fort Collins Natural Areas and I organize community programs, programs by request and interpretive communications like signs and brochures. I'm excited to be back in Fort Collins again after being gone for 15 years. My favorite things to talk about are conservation issues, conservation research and raptors!! The black blur in the profile photo is my cattle dog. She never stops moving!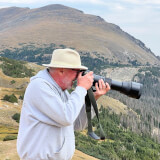 Brent E - Volunteer Naturalist
Born and raised in New Jersey, (still a Rutgers fan!!). College in Pennsylvania, graduate school in Princeton, NJ, and South Bend, IN. Currently retired. Lived in NJ, Missouri, Wisconsin, New York, Houston, TX, PA, and Ohio. Retired to Fort Collins area in 2021. Hobbies and interests: fly fishing, jazz guitar, wildlife photography. Family: married to Karen, parents of Emily (Denver,CO), and currently sharing home with Benson, our rescue dog.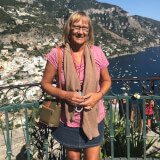 Janice F - Volunteer Naturalist Assistant
I have 2 grown children, plus 2 small dogs named Reggie and Priscilla. I graduated from Azusa Pacific University, in California. I enjoy getting outdoors, kayaking, hiking. bird watching, rock hunting, and gardening.

Margaret R - Volunteer Naturalist Assistant
I am a retired college professor. I love to share what I know and to learn new things. I've been an outdoor person my whole life and enjoy almost anything to do with nature. My special love is birds, and have worked to make my yard a haven for birds of many kinds, with a variety of feeders and bird houses. Mary B - Staff/Trainers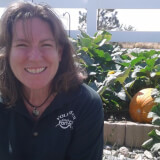 Sheila W - Volunteer Naturalist
I am so thrilled to be part of Fort Collins Natural Areas, as a volunteer naturalist and in other opportunities that come up. Sharing my love of all things nature related gives me the greatest joy. Birds are a particular passion of mine, so I spend as much time as possible out enjoying the beautiful antics of our feathered friends. If you see me out on the trail, binoculars raised, please stop and ask questions, I love to share what I am seeing.