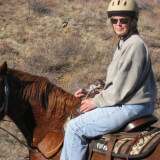 Dale A - Volunteer Naturalist
Raised on a midwest farm, I have lived in and explored the Rockies of Colorado, Montana, and New Mexico for over 30 years. I have worked for the U.S. Forest Service and an archaeological research center and served on the Boards of the Fort Collins Audubon Society and the Gardens on Spring Creek.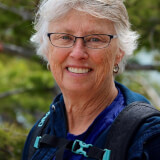 Ellen H - Volunteer Naturalist
Master Naturalist since 2010, my career was in marine biology, genetics and DNA research. In retirement I especially like leading nature programs highlighting the beauty and biodiversity of the City's natural areas.