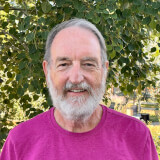 Bill W - Volunteer Naturalist
Bill was born in Canada where he met his wife Barbara, earned his MD, had 2 sons, served in the Canadian Armed Forces and settled into practicing Family Medicine. He and family then moved to Dallas Texas where they stayed for over 3 decades before settling in Fort Collins in 2019. In the past Bill enjoyed being a Boy Scout leader for 15 years, running camping and canoeing. He has been a Texas Master Naturalist. Bill is happy to be a Volunteer Naturalist for the City of Fort Collins.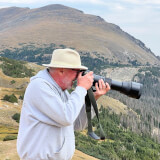 Brent E - Photographer
Born and raised in New Jersey, (still a Rutgers fan!!). College in Pennsylvania, graduate school in Princeton, NJ, and South Bend, IN. Currently retired. Lived in NJ, Missouri, Wisconsin, New York, Houston, TX, PA, and Ohio. Retired to Fort Collins area in 2021. Hobbies and interests: fly fishing, jazz guitar, wildlife photography. Family: married to Karen, parents of Emily (Denver,CO), and currently sharing home with Benson, our rescue dog.