 Aran M - Staff/Trainers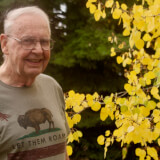 David B - Volunteer Naturalist
David was a High School Biology teacher in Appleton, WI for 34 years. He then worked as a part time seasonal University of Wisconsin Extension Horticulture agent for a decade and moved to Fort Collins in 2011. He is in his eleventh year of being a Naturalist Volunteer.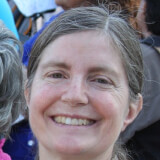 Elisa M - Volunteer Naturalist
Hi, I took the Master Naturalist training in 2016, and also took 2 of the Native Plant Master Classes offered by CSY Extensions. I have always loved wildflowers, and want to share knowledge of some of our local ones with you!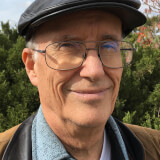 Gary R - Volunteer Naturalist
A former biology teacher turned science writer, illustrator, and graphic designer, I've been a Master Naturalist since 1995. My illustrations have been incorporated in many of the local natural area entrance signs. I enjoy sharing my passion for natural history and scientific illustration with others.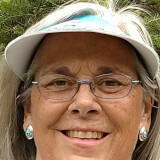 Gina J - Volunteer Naturalist Assistant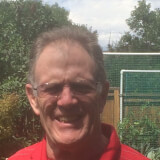 Mark T - Volunteer Naturalist Assistant
I moved to Fort Collins in 1999, and retired in 2016 after 31 years as a wildlife ecologist with the USDA National Wildlife Research Center. I enjoy golfing, skiing, hiking and watching wildlife, especially birds. Martha S - Volunteer Ranger Assistant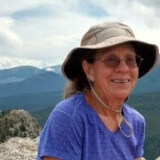 Mary B - Volunteer Naturalist Assistant
I worked as an early childhood educator for many years. I have always been intrigued by the natural world. I enjoy gardening.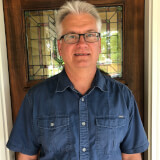 Michael K - Volunteer Naturalist
Hello! I'm a geologist who moved to Fort Collins in May 2018. I love exploring, researching and teaching the geology of the Natural Areas and Open Spaces along the Front Range. Hope to see you soon on one of my geohikes!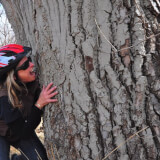 Sue K - Volunteer Naturalist
This photo is of me really getting into my work on the natural areas! I was the Education and Outreach Coordinator for the Natural Areas Department from 1994--2019. I trained Master Naturalists, delivered Certified Interpretive Guide training, managed, wrote, and edited interpretive signs and brochures, and I even got out to lead some field trips! In retirement I volunteer with the Natural Areas Department doing a few programs and helping with the bird surveys. Yes, I am still having fun! vicki c - Volunteer Naturalist Assistant