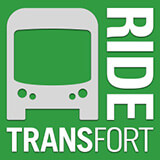 Transfort Travel Training
04/13/2023 | 10:00 AM - 11:00 AM
Zoom Meeting |
Registration Required
12 +
Virtual Transfort Travel Training will cover topics including: hours of operation and service area, how to understand and read the bus schedules, planning a trip, using our bus tracker tool, texting for bus arrival times and more! Join us for this one-hour class from the comfort of your home on your computer. This class is offered on Zoom. Please register through Engage and the Zoom link will be sent to you.
Minimum Participants:
2
Maximum Participants:
20
Registration is required for this activity. Click "register" to reserve your spot.
General Info
Anna Russo
(970) 416-2642