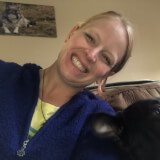 AJ C - Staff/Trainers
I am a Public Engagement Specialist with the City of Fort Collins Natural Areas and I organize community programs, programs by request and interpretive communications like signs and brochures. I'm excited to be back in Fort Collins again after being gone for 15 years. My favorite things to talk about are conservation issues, conservation research and raptors!! The black blur in the profile photo is my cattle dog. She never stops moving!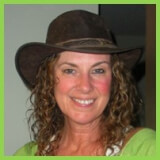 Madeline M - Volunteer Naturalist
Our connection to nature is often a deeply personal, spiritual experience. When I trot up a trail, it is about so much more than the physical act of walking. It puts me in a more receptive mindset, I am paying attention to things that are there as much as the things that aren't. Nature is where I feel at home, where I come to seek clarity, seek guidance, seek thought and yes, seek answers, about the challenges that life throws my way.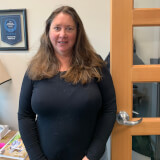 Tami M - Volunteer Naturalist Assistant