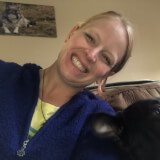 AJ C - Staff/Trainers
I am a Public Engagement Specialist with the City of Fort Collins Natural Areas and I organize community programs, programs by request and interpretive communications like signs and brochures. I'm excited to be back in Fort Collins again after being gone for 15 years. My favorite things to talk about are conservation issues, conservation research and raptors!! The black blur in the profile photo is my cattle dog. She never stops moving!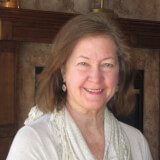 Joan C - Volunteer Naturalist Assistant
I've been an active volunteer in education since 1984 with school field trips, with trail hikes near Oregon's Columbia River Gorge, and with tours at FC's historic Avery House. Besides regularly camping and hiking in Rocky, I've assisted the NAD since 2013 and love learning more of the history, geology, ecology, flora, fauna, and stewardship of our unique northern Front Range region.