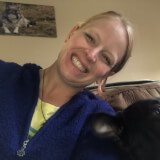 AJ C - Staff/Trainers
I am a Public Engagement Specialist with the City of Fort Collins Natural Areas and I organize community programs, programs by request and interpretive communications like signs and brochures. I'm excited to be back in Fort Collins again after being gone for 15 years. My favorite things to talk about are conservation issues, conservation research and raptors!! The black blur in the profile photo is my cattle dog. She never stops moving!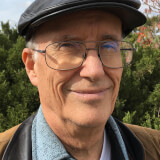 Gary R - Volunteer Naturalist
A former biology teacher turned science writer, illustrator, and graphic designer, I've been a Master Naturalist since 1995. My illustrations have been incorporated in many of the local natural area entrance signs. I enjoy sharing my passion for natural history and scientific illustration with others.