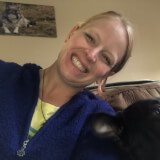 AJ C - Staff/Trainers
I am a Public Engagement Specialist with the City of Fort Collins Natural Areas and I organize community programs, programs by request and interpretive communications like signs and brochures. I'm excited to be back in Fort Collins again after being gone for 15 years. My favorite things to talk about are conservation issues, conservation research and raptors!! The black blur in the profile photo is my cattle dog. She never stops moving!
Anne B - Volunteer Naturalist Assistant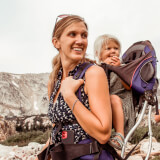 Eryn L - Volunteer Naturalist
Eryn Lynum is a speaker and author of the book 936 Pennies: Discovering the Joy of Intentional Parenting. She is a certified naturalist and homeschool mom of four, utilizing her love for the outdoors and knowledge of nature to inspire others in discovering the wonders of this world. Eryn is a professional writer and enjoys helping others tap into their creativity, inspired by nature, to discover the deep beauty this world holds.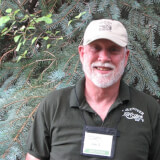 John A - Volunteer Naturalist Assistant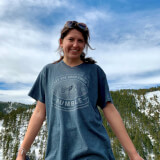 Lauren H - Staff/Trainers
Hi everyone, I'm Lauren, fourth year student at CSU studying history. I was a summer assistant with the NA Public Engagement team Summer 2022, and look forward to volunteering!