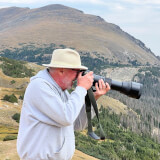 Brent E - Volunteer Naturalist
Born and raised in New Jersey, (still a Rutgers fan!!). College in Pennsylvania, graduate school in Princeton, NJ, and South Bend, IN. Currently retired. Lived in NJ, Missouri, Wisconsin, New York, Houston, TX, PA, and Ohio. Retired to Fort Collins area in 2021. Hobbies and interests: fly fishing, jazz guitar, wildlife photography. Family: married to Karen, parents of Emily (Denver,CO), and currently sharing home with Benson, our rescue dog. Cristie L - Volunteer Naturalist Assistant
I retired from the US Forest Service in 2015. I have volunteered to do bird & butterfly surveys since 2020 and as a Volunteer Naturalist Assistant beginning in 2021.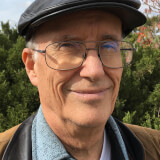 Gary R - Volunteer Naturalist Assistant
A former biology teacher turned science writer, illustrator, and graphic designer, I've been a Master Naturalist since 1995. My illustrations have been incorporated in many of the local natural area entrance signs. I enjoy sharing my passion for natural history and scientific illustration with others.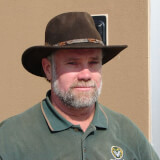 Jim S - Volunteer Naturalist