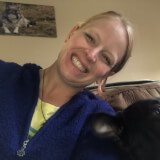 AJ C - Staff/Trainers
I am a Public Engagement Specialist with the City of Fort Collins Natural Areas and I organize community programs, programs by request and interpretive communications like signs and brochures. I'm excited to be back in Fort Collins again after being gone for 15 years. My favorite things to talk about are conservation issues, conservation research and raptors!! The black blur in the profile photo is my cattle dog. She never stops moving!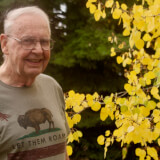 David B - Trailhead Tabling
David was a High School Biology teacher in Appleton, WI for 34 years. He then worked as a part time seasonal University of Wisconsin Extension Horticulture agent for a decade and moved to Fort Collins in 2011. He is in his twelfth year of being a Naturalist Volunteer.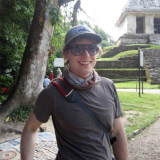 Matt S - Staff/Trainers
I am the facilities assistant for the Natural Areas Department, and enjoy working with volunteers in the Nix Farm Native Plant Garden. My favorite Natural area is Maxwell/Pineridge. I can be found there often during my free time trail running, bird watching, and fly fishing. My favorite animal is the Gray Squirrel.