Anne B - Continuing Education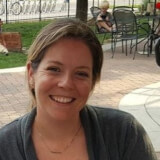 Charlotte N - Staff/Trainers Erin Y - Staff/Trainers
Erin has been monitoring the bird community for the City of Fort Collins Natural Areas since 2010. As the Community and Outreach Biologist at Bird Conservancy, her focus is on the birds in our urban landscape - our backyard, however big or small it is. Birds are all around us, and when we learn how to identify them, we notice them more, we create a connection to nature and gain an appreciation for nature that hopefully influences our decisions as citizens.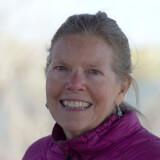 Lynne H - Volunteer Naturalist Assistant
I have lived in Fort Collins since 1990, and fall more in love with it every year. I love exploring the Natural Areas with youngsters and the young at heart! I learn more with each step I take in the Natural Areas, and I look forward to continuing to explore it with you for years to come!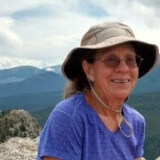 Mary B - Continuing Education
I worked as an early childhood educator for many years. I have always been intrigued by the natural world. I enjoy gardening.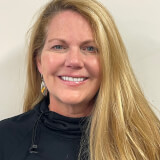 Monique T - Continuing Education
My husband and I have raised our five daughters in the FoCo community - enjoying countless library, museum, and outdoor adventures. As a home-schooler, teacher, traveler, and now a volunteer with FoCoMoD and the Natural Areas, I enjoy maintaining an enthusiastic curiosity and love of the world around me.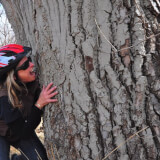 Sue K - Continuing Education
This photo is of me really getting into my work on the natural areas! I was the Education and Outreach Coordinator for the Natural Areas Department from 1994--2019. I trained Master Naturalists, delivered Certified Interpretive Guide training, managed, wrote, and edited interpretive signs and brochures, and I even got out to lead some field trips! In retirement I volunteer with the Natural Areas Department doing a few programs and helping with the bird surveys. Yes, I am still having fun!