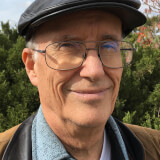 Gary R - Volunteer Naturalist
A former biology teacher turned science writer, illustrator, and graphic designer, I've been a Master Naturalist since 1995. My illustrations have been incorporated in many of the local natural area entrance signs. I enjoy sharing my passion for natural history and scientific illustration with others.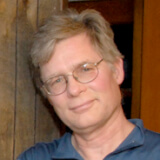 Ken R - Volunteer Naturalist Assistant
Hi! I moved to Colorado in 2014 from Rochester NY where my wife and I taught computer science at Rochester Institute of Technology. I enjoy outdoor activities, photography, and travel.

Margaret R - Volunteer Naturalist Assistant
I am a retired college professor. I love to share what I know and to learn new things. I've been an outdoor person my whole life and enjoy almost anything to do with nature. My special love is birds, and have worked to make my yard a haven for birds of many kinds, with a variety of feeders and bird houses.