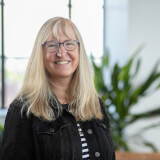 Janet D - Volunteer Naturalist Assistant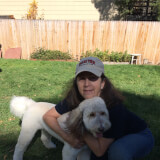 Mary C - Volunteer Naturalist Assistant
I am a veterinarian as well as a retired PSD science and physical education teacher. I served a total of twenty years on the Parks and Recreation board. I enjoy teaching and participating in fun activities as well as meeting new friends. I love to do activities with Ivy, my therapy dog. I am an author. My book, Drinking From the Trough: A Veterinarian's Memoir, by can ordered in the usual places. Enjoy! My second book is in the works!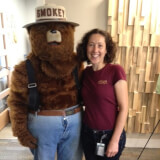 Zoë S - Staff/Trainers
Zoë Shark is the Natural Areas Public Engagement Manager. She has a Masters Degree in Environmental Education and has lived in beautiful Fort Collins for over 15 years.