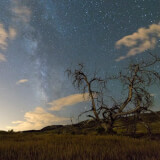 Campfire at Coyote Ridge Cabin - Raptors
09/02/2022 | 07:00 PM - 08:30 PM
Coyote Ridge Natural Area |
Registration Required
Natural Areas After Dark - Mixed Ages
Where: Coyote Ridge Natural Area, meet at the cabin, approximately 1 mile down the trail. When: Friday, September 2nd, 7:00p.m. - 8:30p.m. Accessibility: Program takes place on dirt trails. Mostly easy, slightly uneven terrain with one steep hill each way. There is NO bathroom at the parking lot, only bathroom is one mile down the trail, but is accessible. Wheelchair users and others in need of transportation to the cabin can contact achlebnik@fcgov.com for arrangements. Distance is 2 miles round trip. If you have any questions or concerns about the accessibility of a program, please contact naturalareas@fcgov.com or call 970-416-2815 for more information. People with disabilities are welcome to participate in all programs and we are happy to make any appropriate accommodations. Requests for disability-related services can be made during registration through the activity contact or by calling 970-416-2815 at least 2 weeks prior to the start of the activity. What to Bring: Dress appropriately for the weather forecast. Bring sunscreen, a hat, closed-toe, sturdy shoes, and plenty of water. You may wish to bring binoculars, if you have them, and a headlamp or flashlight for the walk back. Program Description: Spend a cozy evening by the campfire, complete with stories and s'mores! These programs are suitable for all ages. Dress warmly and bring water to drink. Meet your naturalist guide at the cabin and enjoy a campfire and stories on the deck. Please allow 30-40 minutes to reach the cabin. The campfire begins at the time listed. Bring a flashlight for the walk back. 2 miles round-trip; easy. Topic: Raptors - Do hawks, eagles and owls really have dinosaur ancestors? Unravel the mysteries of these winged wonders.
Minimum Participants:
1
Maximum Participants:
30
Registration is required for this activity. Click "register" to reserve your spot.
General Info
Thank you Fort Collins and Larimer County voters! Your support of citizen-initiated sales taxes makes land conservation and educational activities like this possible.
AJ Chlebnik
Pronouns: she/her/hers
City of Fort Collins
Natural Areas Department
Public Engagement Specialist
achlebnik@fcgov.com
970-224-6118
COVID-19 Release and Waiver