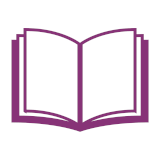 Engage Office Hours
Volunteer Continuing Education
Are you having trouble using Engage to sign up for shifts? Don't worry you are not alone, and we are here to help! This opportunity is open to all City of Fort Collins Volunteers Simply stop by the Gardens on Spring Creek anytime between 12:00 to 1:00p.m. on Saturday, December 10th. Can't attend? Check out the calendar for other Engage Office Hours opportunities. A staff member will be there to help you navigate Engage and answer any questions. There will be desktop computers available to practice. Please bring your Engage login information.
Minimum Participants:
0
Maximum Participants:
15
Sign Up for Updates
Registration is not required for this activity, but by clicking "sign up" you will receive a reminder and updates about this program.
General Info
Hannah Krikorian
Volunteer Coordinator
The Gardens on Spring Creek
(970) 416-2482
hkrikorian@fcgov.com